Get Reasonable Price!
Special Offers by K's House Hostels
Planning Japan Tour? K's House hostels are at 10 popular destinations all across Japan. All of them are unique,clean,cozy, international and highly-rated. We have some special promotions for extended stays, multi-K's users, repeaters and more.Travel Japan freely with special deals of K's House Hostels in Tokyo, Kyoto, Hakone, Ito Onsen, Hiroshima, Kanazawa, Hakuna, Takayama.



List of Available Deals


Click the banners to see details of promotions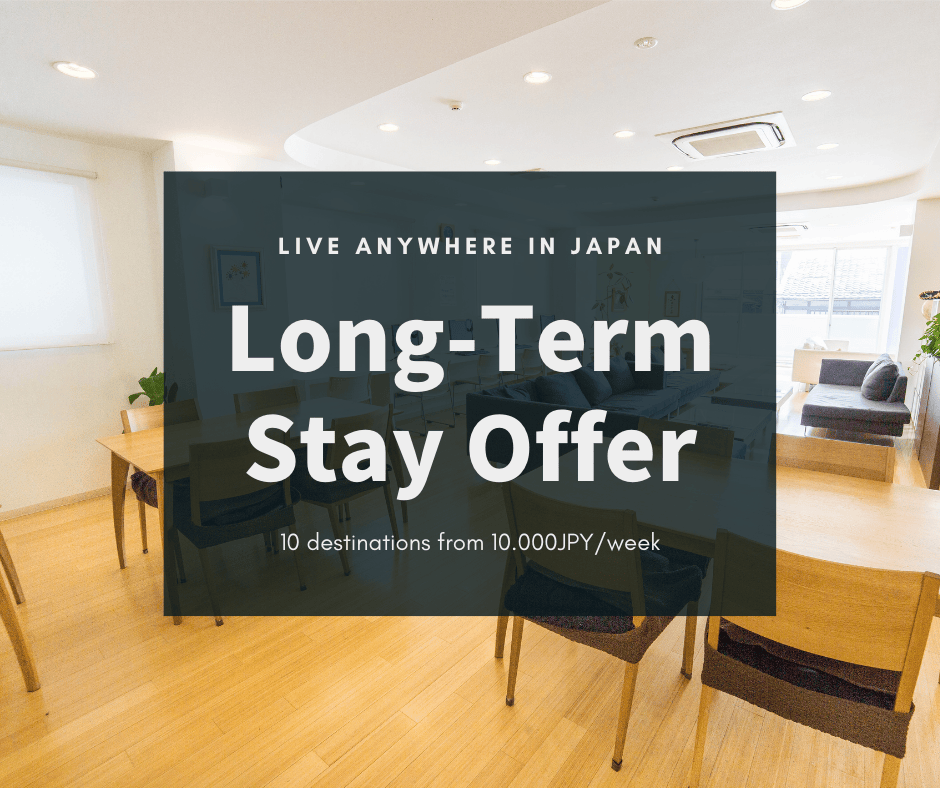 Network of K's House
K's House Group is the hostel brand to provide convenient, comfortable and good value accommodations for travel lovers from all around the world.
Since our foundation in Kyoto in 2003, K's House has opened 13 quality hostels and 4 vacation rentals at popular destinations in Japan such as Hakuba Alps, Tokyo, Fuji Kawaguchiko, Hiroshima, Ito Onsen, Takayama, Hakone, Kanazawa and Hokkaido. Stay with us and explore Japan!


>>Read More about K's House>>Go Top Page to check each hostels