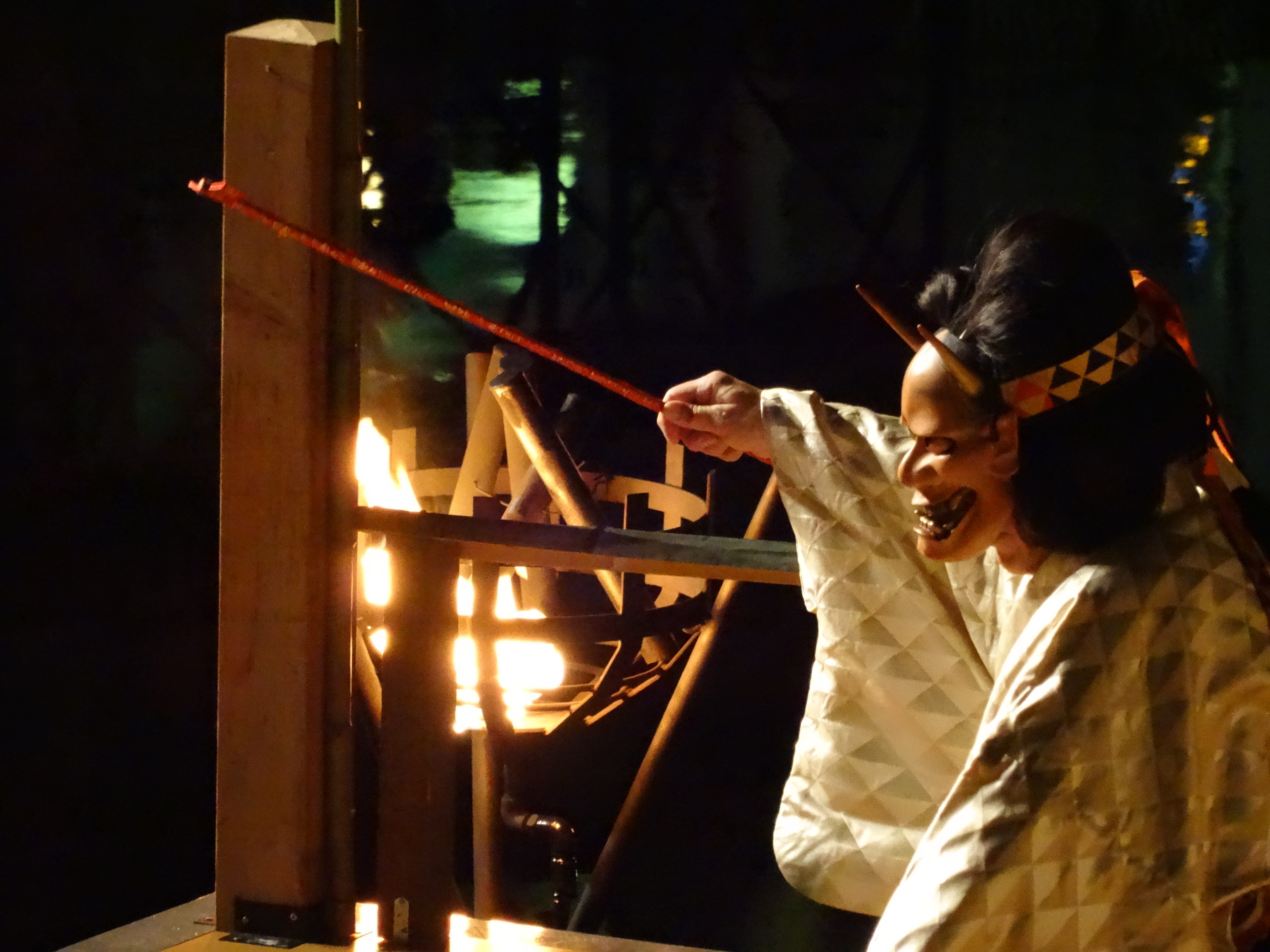 Have you heard of 'Noh' Play?
It's the traditional Japanese performing art that has been recognized as a world cultural heritage.
We will have a 'Takigi Noh' one-night theatre in the evening of 20th May, 2017.
'Takigi Noh' is an exclusive Noh theatre at night, burning fire at both sides of the stage.
The stage and the stand will be built on the river temporarily for this event just in front of K's House Ito Onsen.
World famous Manzaburo Umewaka and Nomura Mansai will be on the stage.
Tickets will be on sale very soon and expected to be sold out immediately.
K's House team will hold several seats for our limited guests.