Speaking of Hida-takayama, Hida beef, Sake, Hida beef... comes to mind (sorry i love eating so badly).
Actually The ONSEN is also famous as well as them in this area,
or you can find good onsen in OKUHIDA area and GERO area if you take a short bus trip (or train ) just for 1 hour from Takayama.
There are so many sources of spring and attracting for many tourists today.
We listed recommended onsens in these area.

1.OKUHIDA area (奥飛騨温泉)
Okuhida Onsen area includes many onsen villages such as Hirayu onsen (平湯温泉), Fukuji Onsen (福地温泉), Shin-Hirayu Onsen (新平湯温泉), Tochio Onsen (栃尾温泉)and Shinhotaka Onsen (新穂高温泉). This area is along Japan North Alps. So you can enjoy beautiful scenary and 100% natural hot spring. This area include 44000 liter natural hot water / min from 100+ Spring Sources!
This area has too many onsens to visit all of them. So we listed the popular ones below.


Hirayu onsen (平湯温泉)
Hirayu hot spring is located in the middle of the Japan Alps and the northern foot of Mt. Norikura.
It takes 60 mins from takayama by bus.
Hirayu-no-Mori (平湯の森)has 16 baths inside and outside. They are tatoo fiendly.
Hirayu has a bus terminal to Kamikochi. People enjoy onsen after the hiking in Kamikochi.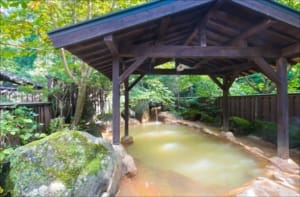 Hirayu No Yu

Shinhotaka Onsen (新穂高温泉)
Shinhotaka-no-yu(新穂高の湯) is amazing outside onsen along the river!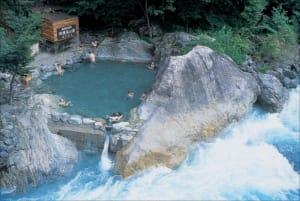 2. GERO Onsen area (下呂温泉)
Gero Onsen is one of the three highest quality hot springs in Japan.
Smooth and soft hot water is good for your skin.
It takes 40-60 mins from Takayama to Gero by train. (You can use JR Pass!)
Gero is a ONSEN PARADAICE.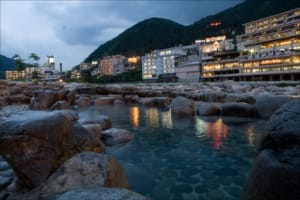 3. Onsen and Sento around K's House Takayama
If you have no time to take bus or trains,
There are some good onsen and sento in walking distance from our hostel.
(Or by free shuttle bus)
(*Sento 銭湯 is a public bath house. It is not naural water but cheaper than onsen. So It's very local place, you can spend time with locals and feel being locals! )
★ONSEN
★SENTO
Feel Free to ask us how to get there, how to enjoy onsen, how much you pay and more!
Just being relax, refreshing and eating good some foods without the noise of the city.
Have a break, have an onsen!

written by K's House Takayama Team
---
HEADING TO TAKAYAMA SOMETIME SOON?
CHECK OUT K'S HOUSE HOSTELS IN TAKAYAMA
K's House Takayama K's House Takayama Oasis
---

You might be interested in
Beautiful Walking Trails in Takayama
TAKAYAMA TRAVEL GENERAL TIPS